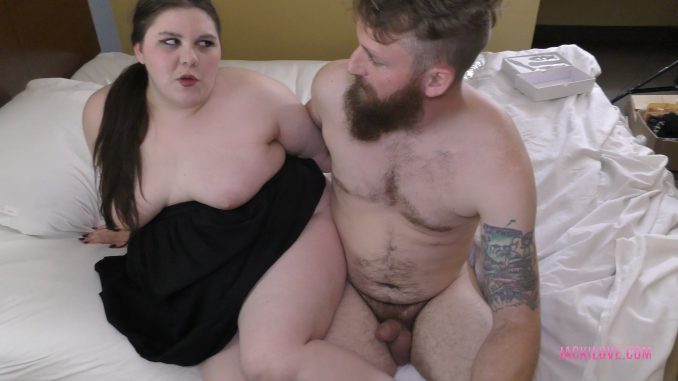 (Quickie)Rocky Rekker Gives Lillith an anal creampie (1080p)
(Quickie)Rocky Rekker Gives Lillith an anal creampie (540p)
Sexy, wild, ginger-bearded, Rocky Rekker comes in and right away asked about getting into some anal. Lillith Rae was extra horny, and knew that Rocky was a man of skills, so even though she hadn't done "butt stuff" for a long time, she willingly submitted to his control and let him go for it.
Starting with her clit to distract her, he slips his finger into her seldom used rear pucker, before you know it he ups it to two fingers deep in her ass as she moans. Then he brings out the butt plugs! First a small one then the big 6 incher with the fat head.
Rock hard the whole time, once he has her nice and open he rams his cock deep in her ass ramming her with no mercy, but that tight ass makes his shoot his load deep in her pretty fast. HOT!
Enjoy and thanks for supporting the site. Loveya, Jacki


Full HD 1080p


Web HD 540P

(1391)