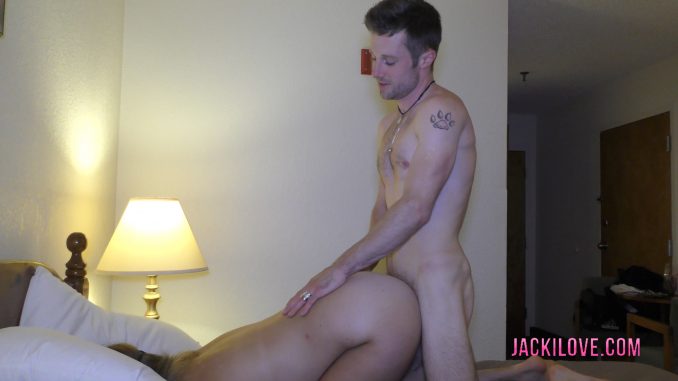 Kurt Wild fucks Jazmin (1080p)
Kurt Wild fucks Jazmin (540p)
The most famous guy to guest start on the blog, Kurt Wild, auditions 19 year old Jazmine. Jazmine with a natural full bush is shy, but still excited about doing her first porn. She begged Kurt to hook her up with her first scene and he contacted my cam guy to come film it. Sexy Kurt and his tight ass, nice feet gets right to eating her pussy and licking and sucking her feet and toes then he fucks her and gets her to ride his face with her pussy before, finishing up doggystyle. He tries to do a creampie and gets a little cum inside her but most of it flies all over the place hitting the bed and looks like he caught the cam guy a bit too, from the "DUDE!" that you hear in the background haha. This is a fun and long 30 min scene. Mostly the Kurt show since Jazmin just wanted to be pleasured by him. I don't blame her I would let him pleasure me too!
Enjoy and thanks for supporting the site. Loveya Jacki
(1483)