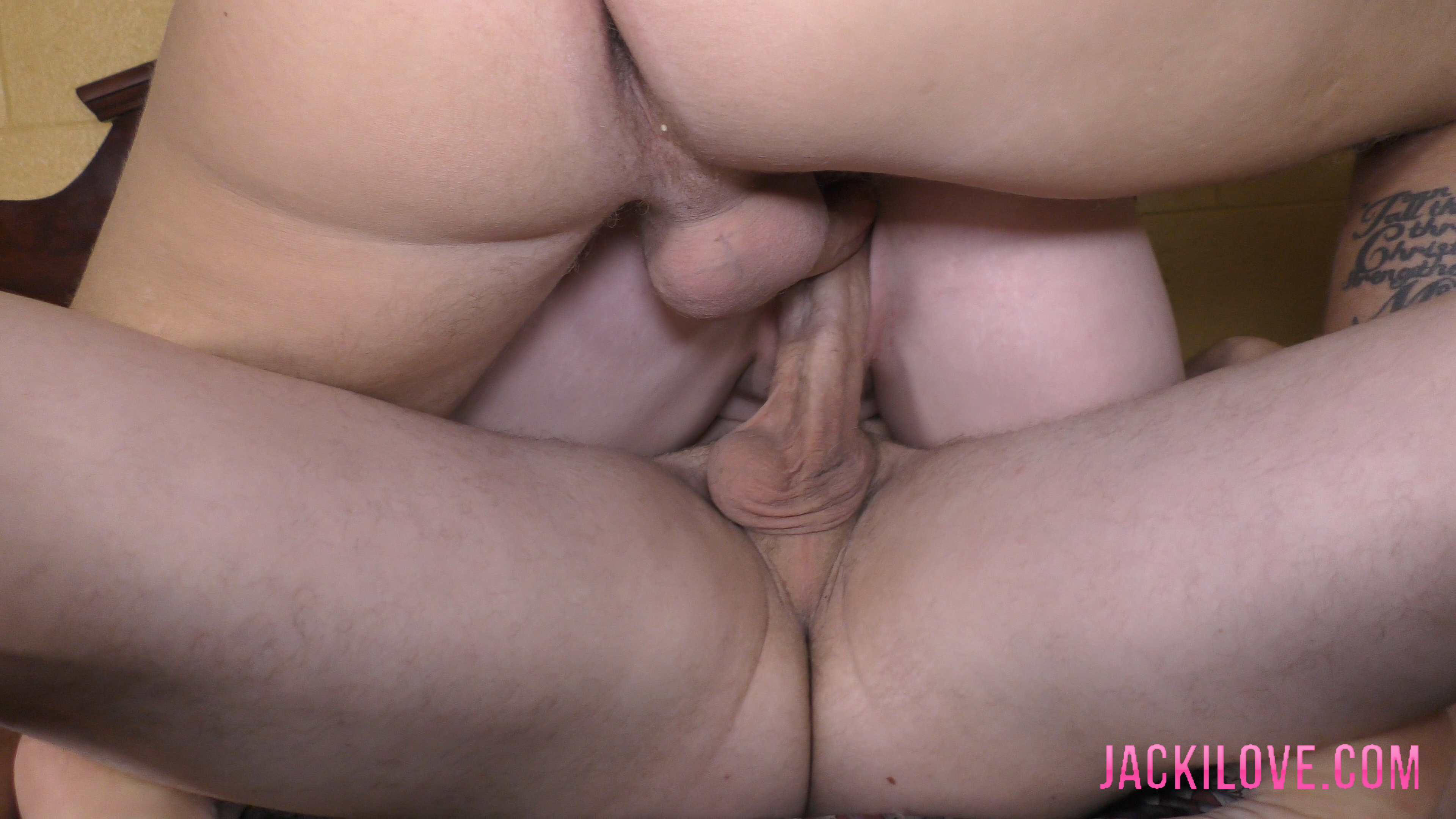 Daddy and Son Double Vag creampie Dahlia (1080P)
Daddy and Son Double Vag creampie Dahlia (540P)
Dahlia Deviant is on a theme!   Today we have a "Daddy" and Son combo.   You can see Dahlia is really into the beefy Daddy, Mike Edwards, because she watches and scans every bit of him while he showers with his big dick and bubble butt.
Then the son comes in from work shortly afterwards, Nick Catalpa, 18 but with one of those baby faces that made my cam guy triple check those IDs, haha.
This is another great group scene with Pops giving orders and directing the youngin.
Great Double Vag penetration with creampie.   18 year old, Nick's balls were super full of thick creamy cum.   It drips all down, Daddy's long shaft and balls, providing excellent lube for Dahlia to ride and grind on it.   The length still makes her squeal a couple of times when he bottoms out.   And the scene doesn't stop there.
They even sneak in a fan request where she gives them both head and rubs their cocks together.
Both guys take turns fucking in the sloppy seconds there's no shyness there at all.   Nick does get tired, but Daddy Mike is there to keep it going and finish off by filling Dahlia up with an equally thick white creamy drippy load.
BONUS!!!   My piss cam is back, and it gets both of them at the end.
Enjoy and thanks for supporting the site!!  <3  Jacki
Fetishes:
DVP
DVP creampie
Double barrel blowjob with cockheads touching
male feet
manhole
CFNM
tattoos
Guys showering
Audition
(16571)