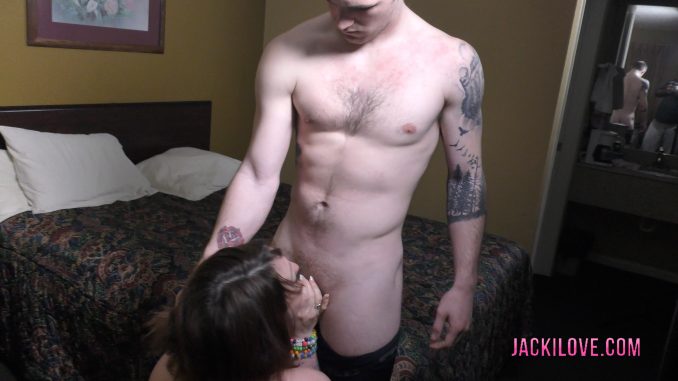 Travis Steele Quickie Creampies Dahlia Deviant (1080p)
Travis Steele Quickie Creampies Dahlia Deviant (540p)
Today Dahlia gets a sexy tattooed fresh out of the military hunk, Travis Steele. A great french kisser, they get right to it kissing as she has him strip his clothes off showing his tight tattooed body.
As he moves from her mouth down to her tits, he really works her nipples and has them standing straight up, not long before she's working on getting his pants off to get a taste of his already rock hard cock. She gropes his firm muscular ass before laying back and getting her first orgasm as he tongues her pussy and clit.
Slipping his dick inside her missionary he pounds her nice and deep as he moans and thrust she begs for his cum inside her. So sexy, it was a nice deep creampie close up for this one.
Enjoy and thanks for supporting the site. Loveya, Jacki

1080P Full HD

540p Web HD
(2043)