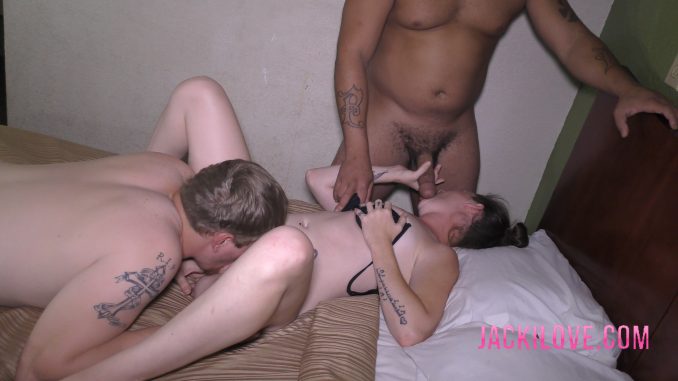 Lance Ryder and Billy Blake double creampie Jacki Love (1080p Full HD)
Lance Ryder and Billy Blake double creampie Jacki Love (540p)
Sexy, southern newbie, Billy Blake gets thrown right in with his audition, because Lance is back and wanting his first mmf threesome.
First I test out Billy's oral skils while i blow Lance's big cock. Billy does a good job and really gets in there with his tongue and doesn't neglretct the clit mmmmm
With Lance rock hard i get up in doggystyle, and dang, I still get surprised when he slides that rock hard meat into my pussy! We try some DVP and even though Billy wasn't quite ready for it yet. Lance was and it didn't take for Lance to shoot a huge dripping load inside my pussy. Then I get Billy going again and he pounds his nice creamy load in to mix in with Lance's sloppy seconds! Yummy.
Enjoy and thanks for supporting the site. Love ya Jacki

Full HD 1080P

540P Web HD
(1019)