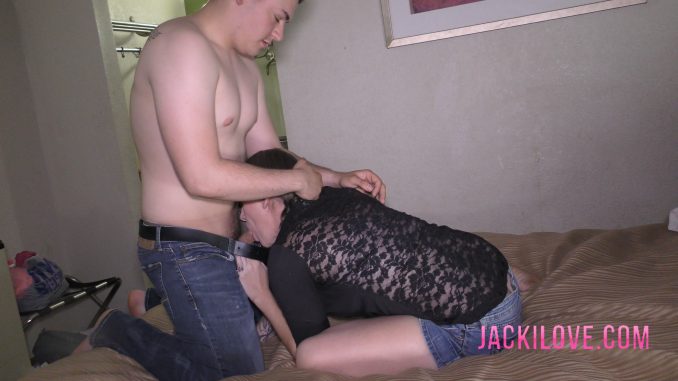 Sebastian Tyler creampies Jacki Love (1080P)
Sebastian Tyler creampies Jacki Love (540P)
A real cutie, joins us today, a baby faced, buff shorty, with sexy eyes. He's got a nice fat cock and kept the bush, for me. I suck on him a bit and that really gets him going. I had to back off before I had another involuntary orgasm on my hands haha, i've had a few of those lately, I just get so into the fresh meat that I accidentally milk them, well not this time! I wanted that cream in my thirsty pussy.
So after getting him to show me his tongue skills we fuck. His sexy meaty ass bouncing until he fills me with a load so big it was like a double shot. YUM. A great shot of it pouring out too.
Enjoy and thanks for supporting the site! To many new creampies in the New Year, I hope!

1080P Full HD

540p Web HD
(1730)