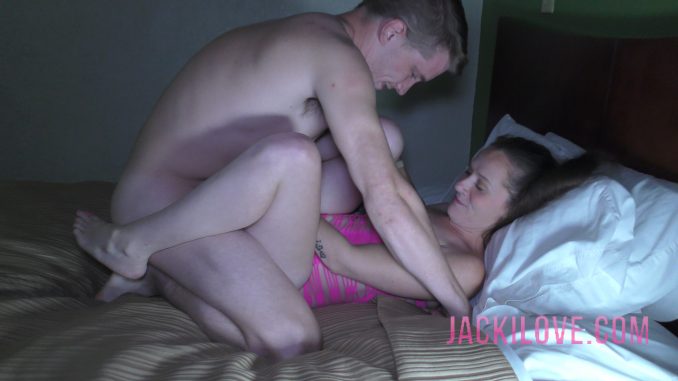 Drue Fit's audition with Jacki Love (Fail no cumshot) (1080p) Full HD
Drue Fit's audition with Jacki Love (Fail no cumshot)
We call this one a fail because, you know I'm demanding, but really I got off probably half a dozen times, I think i lost count.
Drue Fitt, we had to bring in via a ride share app and he had the bad luck of getting a very VERY bad one. Between them not being able to find his address to hyperventilating when she did pick him up because she got lost with her first fare as well.
So when he arrived he was freezing cold and full of nerves! He was worried that he wasn't instantly hard but it wasn't long before he was ready, after sucking my tits and eating my pussy for a good long time. Even got some sexy, Female POV shots of him doing it.
Then I taught him the Amazon position and he loved it. He'd seen it in porn before but didn't know exactly what it was. He cheered me on with his legs up in the air as I rode him until I came. He then flips me over and pounds me his sexy ass and feet pointed toward the camera. He flips me around in lots of positions as we go and go.
He flips me around "where ever" he wants because he likes that i'm petite. He prone bones me for a bit too then flips me around and eats me out until I cum one last time, before he realizes that he just can't get off.
I follow him to the bathroom and he tells me about his ride there. He had to get to work to his night shift job, so we drove him ourselves just to make sure that sexy precious cargo made it safely.
Enjoy and thanks for supporting the site! Loveya, Jacki

Full HD 1080P

540P Web HD
(2420)