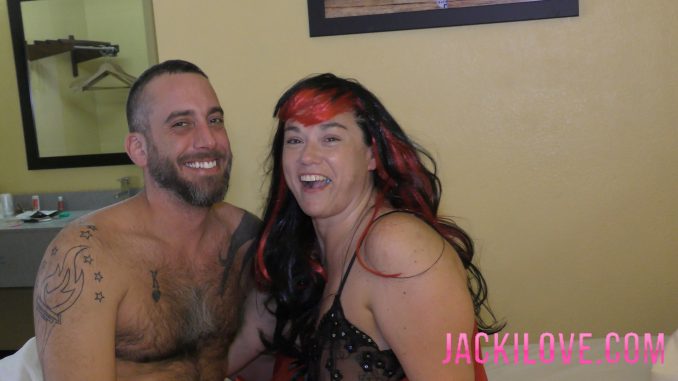 Lake Rese creampie auditions April Rayne (1080P)
Lake Rese creampie auditions April Rayne (540P)
Sexy hairy, Lake Rese is back, and he's taking his new lady, April Rayne thru the audition process for us here today. He's rock hard and loving it as he goes down on her REALLY wet pussy, check out that close up. She's been dreaming of being filmed for a long time and it shows!
After some ball licking she take his dick missionary and then we get a bit of POV action as HOUSEKEEPING knocks. WOW, you know we get house keeping so many times during our shoots it's hilarious. True reality sex here. BTW remember if you tip your house keepers they will sometimes bring extra towels 😉
And back to the action even though we never really stopped rolling, we get April on top and she rides a big thick load out of Lake!
She's a keeper, and Lake has a sexy bottom and sexy feet too! So something for everyone!
Enjoy and thanks for supporting our site. Loveya, Jacki

1080P Full HD

540P Web HD
(3318)