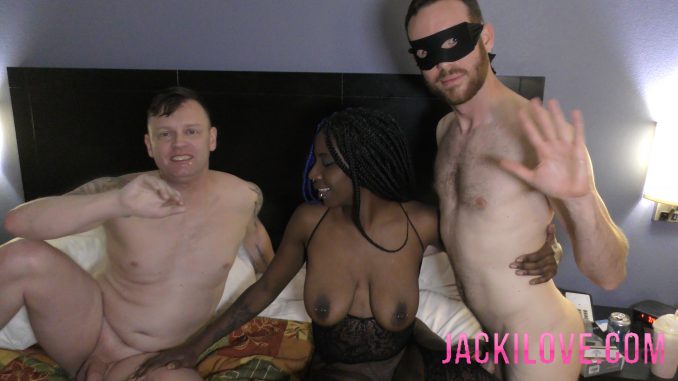 (Sloppy seconds) Ronin Cage & Quinn creampie Natasha Reynolds (1080p)
Natasha is back, no actually she never left, this scene takes place right after, Dirty Curtis filled her up. Both of these guys love precummed in pussy, Ronin was walking around the room with a rock hard cock even before they started rolling I hear. Quinn the new guy, goes right into the deep end, ready to show of his big cock and tight body.
After swapping around some oral both guys give fucklicking a go. Then we get some dualingus action. Rounding it up Ronin fucks his load deep into Natasha before, licking his load out of her. Then Quinn goes back again and shoots his load, while Ronin fuck licks her. Natasha shakes the load out into Ronin's mouth until he chokes on it. So so hot!
Enjoy and thanks for supporting the site, Love ya, Jacki
(1646)