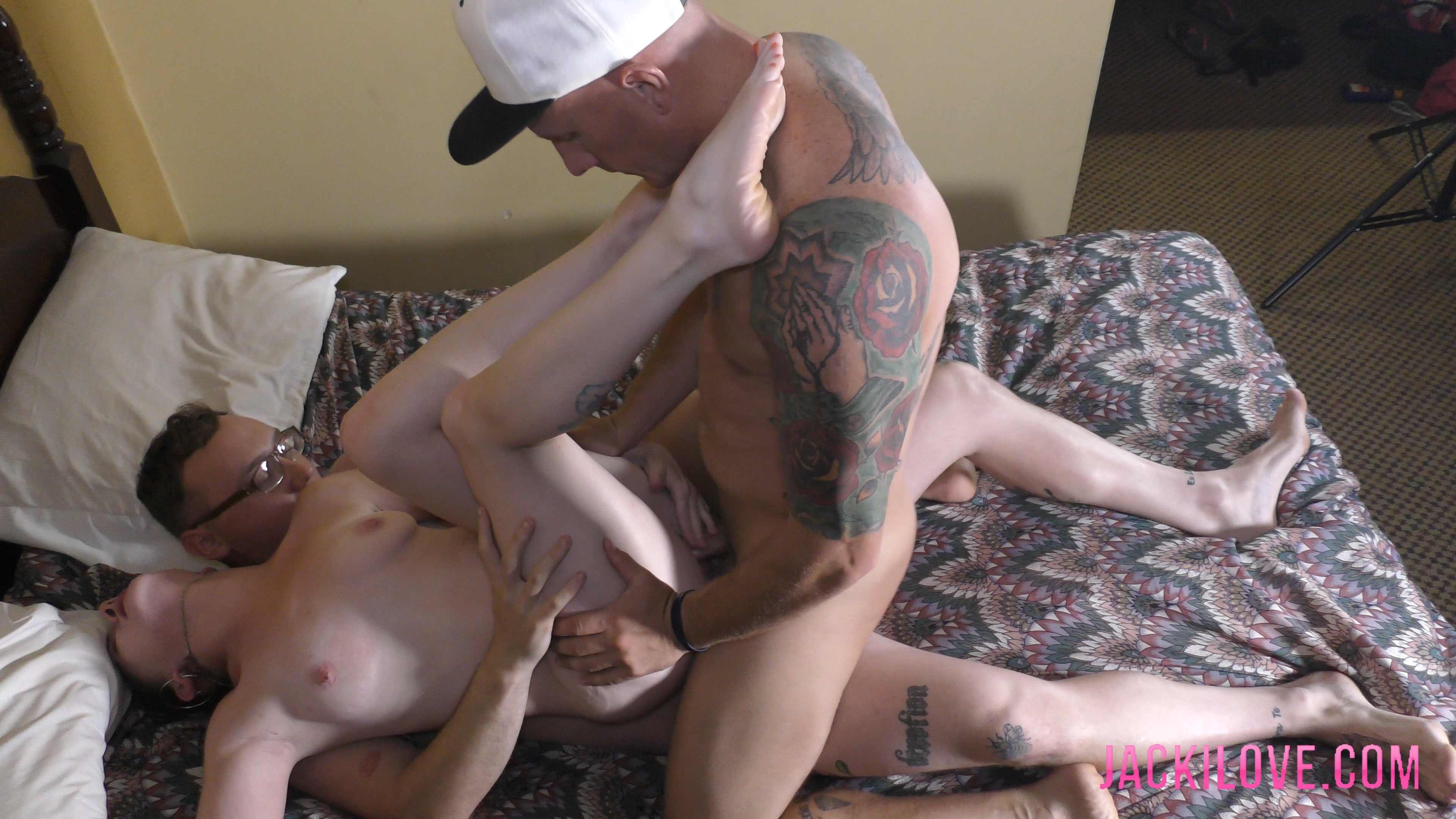 Jumpman and Justin Xplosion Double Vaginal cream pie (1080p)
Jumpman and Justin Xplosion Double Vaginal cream pie (540p)
Happy NEW year and welcome to our first post of 2016.  Hopefully it will lead to even more kinky group action to complement our auditions this year!
So sexy, we get Justin Xplosion back and we get a bit more bi action this time with Jumpman, who had an incident with the spray tan machine and looks a lil cheetah orange haha.
I put these two studs to work right away trying to get some forced bi action out of them, but Jumpman is a little nervous, at first, but he loosens up when Justin and I go down on his hard dick.   Jumpman even joins in when they are both in my pussy, for some DVP action and grabs Justin's cock to put it back in my pussy.   These fat cocks had me full!
Justin Xplosion is the first to cream me and then while it is still wet and sloppy, Jumpman finishes off leaving his cock covered with cum.   Of course, we get Justin in to get a little lick to his cum and Jumpman's all mixed together as it drips out of my pussy.
My cam guy even gets a frequently requested shot of having the guys spread their assholes for a moment each at the very end.  Not something we can spring on every guy, but these guys were good sports, since they knew it was for me!
Enjoy and thanks for supporting the site.  <3 Jacki

1080P Full HD
540P
(6216)