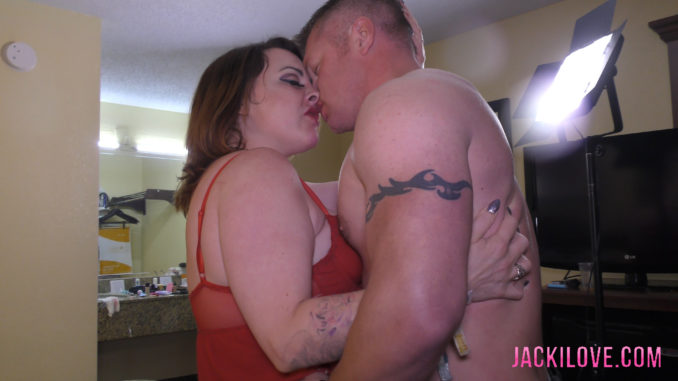 Hunky Daddy, Chet Michaelson creampies Dahlia (1080P)
Hunky Daddy, Chet Michaelson creampies Dahlia (540P)
UNF! Sexy tatted, daddy, Chet Michaelson, comes in and takes control. After some intense hot kissing, then some skilled tongue action on Dahlia. She lay there tingling, and not sure what next haha. It is fun when a guy comes in sometimes and dickmatizes you to where you barely know where you are. He didnt even have to take his clothes off to do it! HOT. The cam guy snaps her out of her daze, but she's still smiling and says Chet is something special. Then get gets his clothes off to reveal a firm body and big cock. Which she does some POV sucking , before he takes back control and rams her missionary, before flipping her doggy and then pushing her down for some proneboning. Going with the flow and enjoy his skills, she does have to warn him off trying anal, "that's way too big for back there" she says with a giggle. So he goes back to his pussy destruction. His hot ass pumping in the air. After getting her to suck him once more, he rams it home until he shoots a nice hot load deep inside of her. Dahlia goes into the outro giggling like a school girl, like I'm sure I would have been after that kind of manly treatment.
You know I want to see him back, I think we ladies would be mindblown if we ever got him in a threesome.
Enjoy! Thanks for supporting the site. Loveya Jacki


1080P Full HD


540P Web HD
(2238)