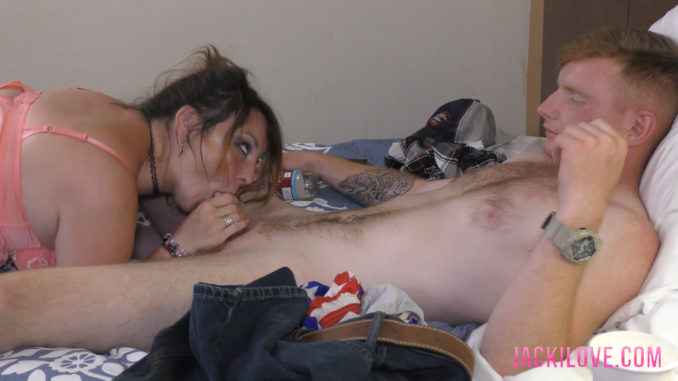 (Fail)Young, ginger, hunk,Harvey Arkitel audition (1080p)
(Fail)Young, ginger, hunk,Harvey Arkitel audition (540p)
Another one in our fail series. For those of you that request them and get impatient that we don't have them more often. I guess we are just lucky or we are just really good about weeding them out during the interview.
This one, if our guy was a bit less cocky wouldnt even be called a fail. He's tall, great body, sexy ass, hairy chest, and sexy ginger pubes. Even came dressed in some sexy clothes that had Dahlia giggling and smiling as she undressed him.
His cock got hard nicely and quickly at the start. He didn't do oral, turns out he didnt even take the time to spit the dip out of his mouth. RUDE! So they begin to fuck and after a few pumps he came. He says he didnt but more on that later. His cock then flatlined, you know like after a hard night of fucking. Nothing wrong with that, I'm please and so are most women i know when my pussy so good you can't control yourself. But you got to give a girl a handjob or some or oral or something! Haha but NADA, this is why he falls into the fail category.
After he leaves, Dahlia reveals that she felt him cum, and the cam guy even caught a glisten of it with the camera of where it had ran out on her ass a little. Dahlia also said when she went down on him she tasted it. On the plus side, we did get some very good shots of his sexyness laying there making Dahlia service him like he was a king, which is kinda hot, even though it definately was not what Dahlia had in mind for the evening. Haha. Enjoy, you fail lovers out there. Loveya, Jacki
(1799)